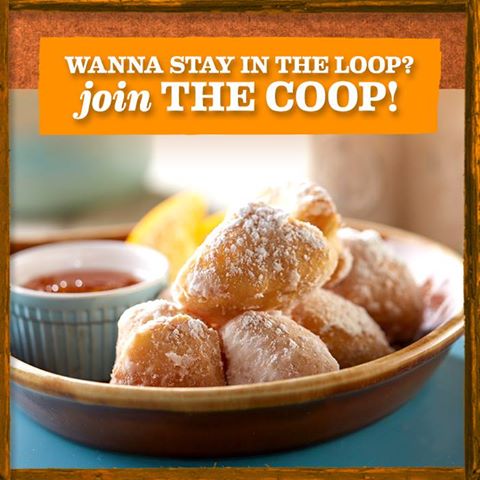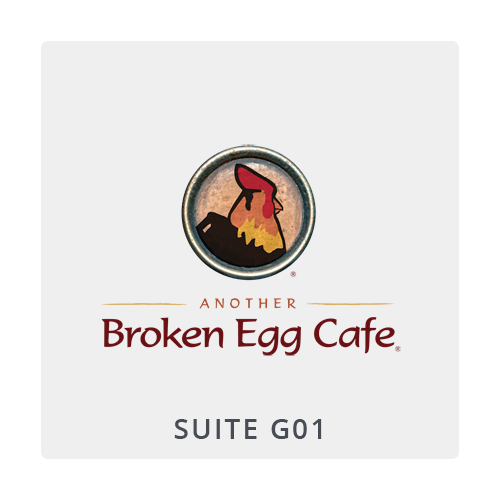 Join The Coop
Wanna stay in the loop? Join The Coop.
The Coop is the official email club of Another Broken Egg Cafe.
You'll receive the latest news on grand openings, exciting menu options and exclusive offers. Sign up today and receive your first perk…
a free order of Biscuit Beignets with a purchase of $10 or more!
THE GOURMET CAFE.
Established in 1996, Another Broken Egg isn't your typical breakfast, brunch and lunch place. Our menu is second-to-none, loaded with fresh ingredients and creative recipes across a wide variety of breakfast classics, memorable brunch dishes and lunchtime favorites. And each location is designed to feel like a casual getaway with a generous side of family, friends and friendly service. Much of our success can be linked to our philosophy that "Nothing Short of Right is Right." Each restaurant is managed by hands-on owners who believe that every detail is important to make the customer happy. So from the time you enter the front door to the time you leave the Cafe, you should feel like you're on a relaxing vacation and as comfortable as you would be in your own home.
NOVEMBER 1996
The original Broken Egg Cafe opens in Old Mandeville, Louisiana, in the comfort of a century-old cottage built of barge wood. Waterfalls and bubbling fountains greet guests at this colorful and popular eatery.
AUGUST 1998
Aptly named Another Broken Egg Cafe, our second restaurant opens in Destin, FL, surrounded by the sparkling, turquoise waters and white sands of the Florida Panhandle.
AUGUST 2004
When you love something, let it grow! Our franchise business launches to the delight of many. More than 1,500 guests had inquired about opening an Another Broken Egg Cafe in their hometowns.
DECEMBER 2008
With 10 restaurants operating successfully, our brand is recognizable throughout the Southeastern United States. Another Broken Egg is cracking about three quarters of a million eggs with over six hundred thousands visitors a year.
JANUARY 2013
Entrepreneur Magazine names us one of the "Top 500 Franchise Businesses in America." This recognition is based on 25 restaurants in operation, with expectations to double over the next few years.
JUNE 2014
With 34 successful restaurants and another 75 scheduled for development within the next five years, the popular concept of Another Broken Egg is now a national player in the Breakfast, Brunch and Lunch sector of the restaurant industry.